Musixmatch is seeking volunteer translators to help with the translation of the Musixmatch's website into other languages.
If you have some free time to volunteer, join our Translator Community!
We are currently working on translating our site into 8 languages and would love your help.
We're looking for translators in: Français, Italiano, Deutsch, Español, Português (Brazilian), Portuguese, Japanese and Korean.
If you want to contribute all you have to do is following these steps:
1. Log in or Sign up to Crowdin to access to access our live editor
We're using Crowdin.com to manage translations on the website and mobile apps so you need to sign in or create a Crowdin account.
2. Select the language you are going to translate into.
Choose, from the drop down menu, the language you'd like to help write translations for.
3. Select any content with a "box" around it that you want approved/edited
Our live editor let you view and edit translations on Musixmatch website in real-time.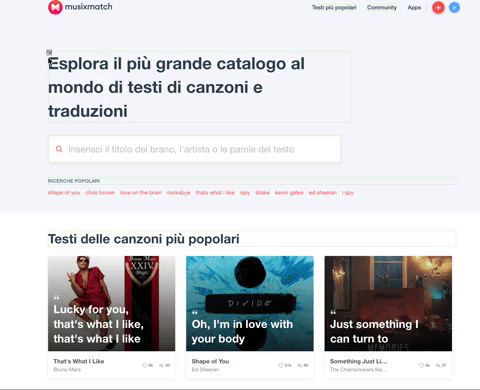 That's it! Seems pretty simple,isnt'it?
For further information please contact us at social@musixmatch.com or refer to this article.